6 Weeks Summer Training in Big Data Hadoop
Project Based 6 Weeks big data hadoop Summer Training Institute in Gurgaon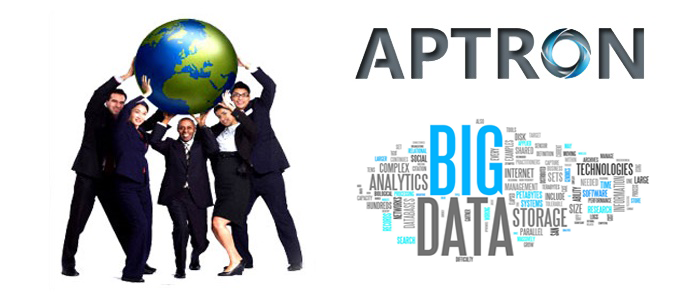 4

out of

5
based on
23
ratings.
5
user reviews.
APTRON provides project-based 6 weeks summer training in HADOOP, which is designed to provide knowledge and skills to become a successful Hadoop Developer. In-depth knowledge of concepts such as Hadoop Distributed File System, Hadoop Cluster- Single and Multi node, Hadoop 2.x, Flume, Sqoop, Map-Reduce, PIG, Hive, Hbase, Zookeeper, Oozie etc. will be covered in the course. This course is designed for professionals aspiring to make a career in Big Data Analytics using Hadoop Framework. Software Professionals, Analytics Professionals, ETL developers, Project Managers, Testing Professionals are the key beneficiaries of this course. Other professionals who are looking forward to acquire a solid foundation of Hadoop Architecture can also opt for this course.
Our Hadoop mentors are certified experts and highly experienced working professionals with hands on virtually multiple Hadoop projects knowledge. We have structured our Hadoop course content and syllabus as per students' requirements to achieve their career goal.
APTRON is one of the biggest HADOOP training centres in Gurgaon with world-class infrastructure and facilities and the opportunities of opting for multiple courses at Gurgaon Location. APTRON in Gurgaon trains thousands of individuals for HADOOP at affordable fee parameter that is fully customized keeping in view the training and course content as per the requirements of each and every attendee.
BIG DATA HADOOP involves "Learning by Doing" utilizing the most contemporary infrastructure to execute hands-on exercises and real-world simulations. This comprehensive hands-on experience in HADOOP course ensures that each and every learner grabs the technical knowledge and skills that he or she really needs to apply while at work after getting the job in MNCs.
APTRON's Project-based 6 Weeks Summer Training in hadoop Covers the Following Modules
Summer Training in hadoop is a modular 6 weeks course, regularized over 5 days a week, 2 hrs a day, and exclusively includes practical sessions. The course curriculum of Summer Training in hadoop comprises:
Big Data the actual reason for Hadoop
Understanding Big data
Collecting and cleaning data
Traditional approach for processing and its challenges
Big data vs Hadoop
An introduction to Hadoop
Hadoop overview
Hadoop components
Hadoop distributions
Getting started
What is HDFS
What is Map Reduce
Hadoop stack
Hands On Hadoop setup and basic operations
HDFS
Map Reduce
YARN
Data Mining
HBASE
Delving Deeper Into the Hadoop API
Practical Development Tips and Techniques
Joining Data Sets in MapReduce
6 Week Based Projects List in Big Data Hadoop Technologies
Hospital Management System (HMS)
College Management System (CMS)
Mobile Store System .
Online exam
Online Shopping
Internet Banking
Airline Reservation System
ATM Database System
Multi User Voice Chat (VOIP)
Telephone Billing System
Client Server application
Parking system
Railway Ticker System
College Library Record Application
Billing Management System
APTRON Course duration for Big Data Hadoop Training in Gurgaon
Fast Track Training Program (6+ hours daily)
Regular Classes (Morning, Day time & Evening)
Weekend Training Classes (Saturday, Sunday & Holidays)